Let's talk about Housing Affordability in California. As REALTORS® in California, we are acutely aware of the need for more housing. What is also a big issue for us all is the lack of affordable housing in our state. With so many builders unable to build as they face impediments to building basic housing that make it so much more costly than it should be, it falls to all of us in the profession to help bridge the gap in any way possible. If not for our business and our livelihoods we should be doing it for our children, so they have a place to call home when they come of age.
The California Association of REALTORS® has a program that is here to help. It is funded by the Housing Affordability Fund and is a non-profit group inside of C.A.R. Its mission is to provide grants and programs to assist with bridging the gap in affordability. Something as simple as a grant for purchasing a new appliance for a buyer to ease the burden faced when buying a home that doesn't have one that is needed. Every dollar helps! As REALTORS®, I challenge you to step up and contribute to the HAF fund in any way possible.
Currently, our Association and Region 3 is part of a challenge to make sure that all of our C.A.R. Directors have made a contribution. We Are challenged to have 100% of our Directors contribute, so please make that contribution. As Members, you should check out some of the programs and see how you can make housing more affordable by donating as well. Check out this link for more: https://www.car.org/difference/haf. Donate today at the same link. Our REALTORS® make a difference in the communities that they serve and everyone needs to know what we are doing to help. Spread the word about the HAF and you never know whose life you will be impacting for the good.
As for what is happening this week at SAR, tonight there is a YPN Mixer at Oak Park Brewing Company (5:30 – 7:30pm). On Thursday (2/23), the Leadership Academy is putting on the "Fall In Love With SAR" event that is geared towards educating people about SAR's activities and learning how to get involved. As for Education, we have Essential Disclosures and the Preliminary Title Report on Monday (2/27) at 9:30 – 10:30am.
MetroList is also teaching a training at SAR in person if you need hands on training or a tune-up. https://sacrealtor.org/calendar/in-person-metrolist-training-at-sar/
On 2/24/23 our sibling organization AREAA is having it's 2023 installation and it is a Black and White Themed Gala!
As always, you can stay connected by popping in to one of our regional meetings. This Tuesday the 28th, you can get the update from our C.A.R. Business meetings and learn what is happening that can affect your business.
I look forward to seeing you all around the association.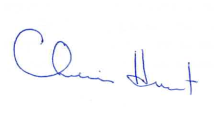 Cherie Hunt
2023 SAR President