When you join SAR, you become a member of the California Association of REALTORS® (C.A.R.) and the National Association of REALTORS® (NAR). Each organization is committed to bringing you the tools and information you need to succeed.
Take a moment to view the following member benefits and you'll quickly discover why joining SAR is essential to your success.To apply for SAR membership, please submit the following documentation:
Payment for the appropriate dues amount
Completed, signed applications can be faxed to 916–649–2520, emailed to membership@sacrealtor.org, hand–delivered or mailed to SAR at 2003 Howe Avenue, Sacramento, CA 95825.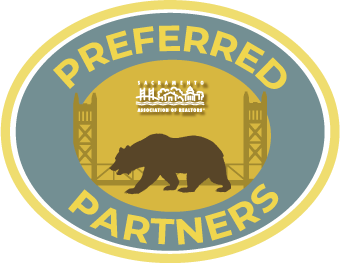 Real estate transactions require the cooperation and coordination of many professionals, including REALTORS® who represent the buyers and sellers, and Preferred Partner who facilitate the process. The best REALTOR®– Preferred Partnerships are based on mutual respect, open communication, and an understanding of one another's role. Becoming a Preferred Partner is an excellent first step in forming prosperous partnerships for a successful real estate career. Any individual or company engaged in a business related to the real estate profession, or serving the professional or educational needs of real estate practitioners, may apply for Preferred Partner membership. Individual Preferred Partner – A solitary applicant; also suggested for Preferred Partners in small or one–person offices.
Who is Not Eligible?
If you or any member of your company hold an active real estate broker's license issued by the State of California, and if such license is used in business for anything other than actions incidental to your business' main purpose, you or your company are ineligible for an Preferred Partner membership.
Individual Preferred Partner
Individual and Company Recognition – Your name, company and contact information are listed in SAR's online membership roster. This enables SAR REALTOR® Members and general website visitors to locate you quickly.
Receive SAR updates – You will receive SAR correspondence (e.g. monthly newsletter, weekly email messages and mailings) at your preferred location & work or home
Participate in SAR Events – As an official member, you will receive personal invitations to events like the SAR President's Installation and Masters Club Luncheon and may attend all SAR meetings
Receive member discounts – Take advantage of SAR member rates, available in our Retail Center and at SAR classes
Group health benefits – You are entitled to discounted rates on group insurance programs (medical, dental, vision, accidental death and dismemberment)