MetroList® Services, Inc. owns and operates the multiple listing service (MLS) in the Sacramento region. An MLS is a member cooperative that real estate brokers join to share information on listed properties. When a cooperating broker assists the listing broker in the sale of a listed property, the cooperating broker earns compensation from the listing broker.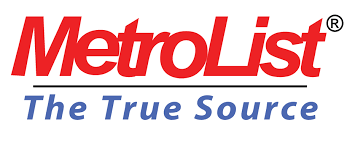 Among its roles, MetroList®:
Develops, maintains, and enforces MLS rules
Purchases and distributes lockboxes and keys to administrative center
Sets subscription fees
Maintains MLS data
Develops, trains, and markets new technology
SAR's Relationship to MetroList®
SAR and MetroList® are separate entities; however, our Member Services Department provides administrative support to MLS subscribers. SAR support includes:
MLS subscriptions sales
Lockbox and lockbox key service and training
MLS rules enforcement
Data entry
Subscribing to MetroList®
Any California licensed real estate broker, agent, or appraiser may submit an application to become a participant or subscriber in MetroList Services, Inc. In addition to holding a valid California real estate license or a valid real estate appraiser's certificate or license, an applicant must also meet the requirements as set forth in the MetroList MLS Rules.
If you meet the eligibility requirements based on the rules, download and complete the Participant (RE Brokers/RE Appraisers), Subscriber (Agent/Appraiser Trainee), Clerical (Administrative staff/Assistant), or Reciprocal/co-op key (MLS Reciprocal subscribers wanting lockbox access within MetroList® coverage areas) application.
You may call SAR's Member Services Department at (916) 922-7711 with questions regarding the application or to inquire about special subscriptions.
MetroList® and MLS History
SAR incorporated MetroList® Services, Inc. on April 11, 1985 as a separate entity. MetroList's® purpose was to own and operate the computer system supporting the regional MLS database, which served the Sacramento, Placer County and El Dorado County Associations of REALTORS®.
In 1995, MetroList® was reorganized and became the largest MLS in California's greater Central Valley. Today, MetroList® provides MLS and computer service to over 23,000 real estate brokers and agents in Sacramento, Placer, El Dorado, Yolo, San Joaquin, Stanislaus and Merced Counties.
Because of its wide reaching service, consumers who list their homes for sale with MetroList® MLS-approved brokers are assured of reaching the largest number of potential buyers. In addition, buyers have access to MetroList® MLS listings online through metrolistmls.com, the Valley's premier real estate website.