Main Membership Meeting
October 3
@
9:00 am
–
10:30 am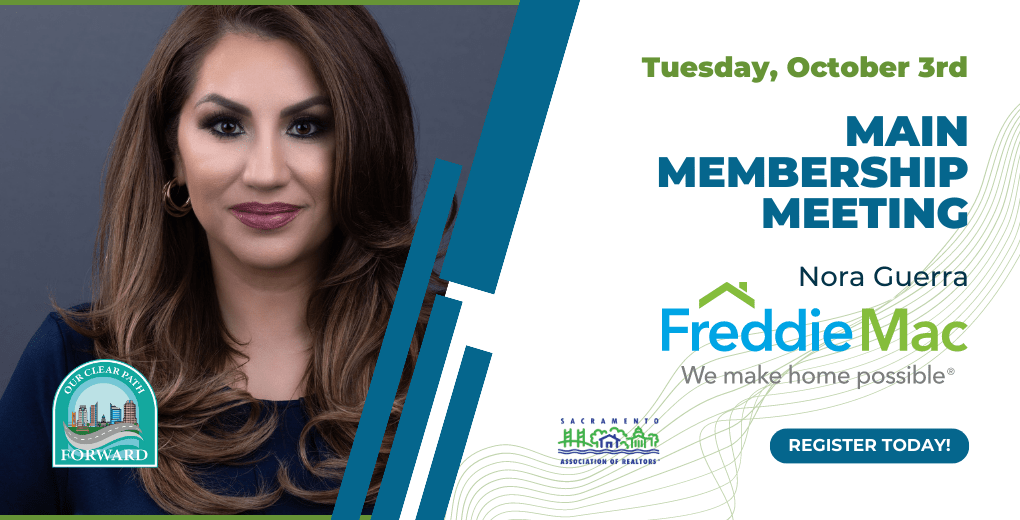 Main Meetings are scheduled for the 1st Tuesday of each month, with the exception of January and July. Registration is required.
Nora Guerra is the National Affordable Lending Manager in the Single-Family Mission and Client Engagement Team in the Single-Family organization. The Affordable Lending team is committed to ensuring Freddie Mac has the offerings to support responsible lending and provide sustainable homeownership, and to improve access to credit for all borrowers. Mrs. Guerra supports the Sales and Lending partners to develop and execute Seller plans for meeting affordable lending, community outreach and CRA goals. She analyzes market data to identify trends/opportunities and develops strategic direction from market information.
To Register you will need your NRDS#. If you don't know your NRDS# you can click this sentence to search for it.
At the General Membership Meeting to be held on October 3, 2023 at 9:05 am, or as soon thereafter as it may be heard, the membership will be asked to approve proposed changes to Sections 1 and 3 of Article V of the Bylaws of the Sacramento Association of REALTORS® (SAR) to establish class of membership Company Preferred Partner Members and to remove separate dues billing for Preferred Partners.
CanTree Season Pledge Day will take place at the November Main Meeting
Related Events