Masters Club Annual Breakfast 2023
November 3
@
8:30 am
–
10:30 am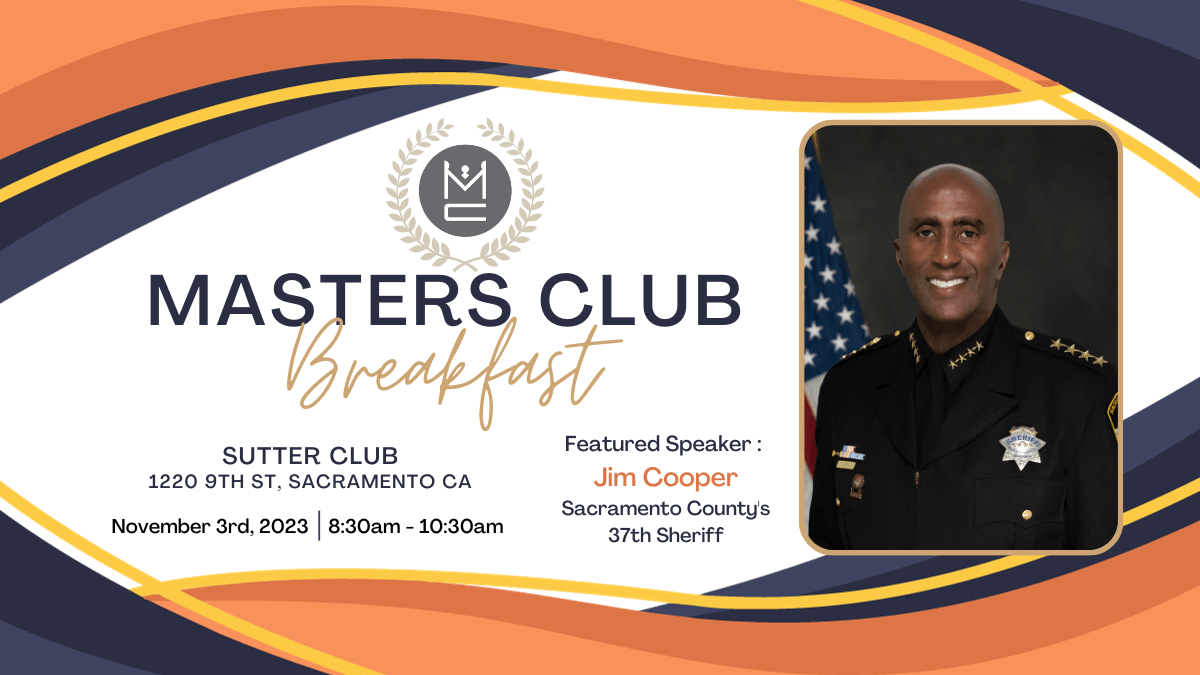 This year we will be hosting this annual event at The Sutter Club in Sacramento!! Please come and help support and honor the Masters Club three chosen charities –
We will also have Jim Cooper – Sacramento County's 37th Sheriff.
FREE self parking will be available at The Sutter Club! (Located at 824 L Street, Sacramento, CA 95814)
Please follow The Sutter Club Dress Code:
The Sutter Club DOES NOT allow jeans, t-shirts, shorts, flip-flops or tank tops to be worn by members or guests.
Please follow The Sutter Club's Cell Phone Policy:
Prior to entering the Club, ALL mobile devices should be switched to a silent/vibrate mode. Conversing on mobile devices is strictly prohibited in the common areas of the club.
** Registration is due no later than Friday, October 20th!
9164371209
brian@sacrealtor.org
Related Events