Building a Legacy in Trying Times
October 17
@
11:00 am
–
1:00 pm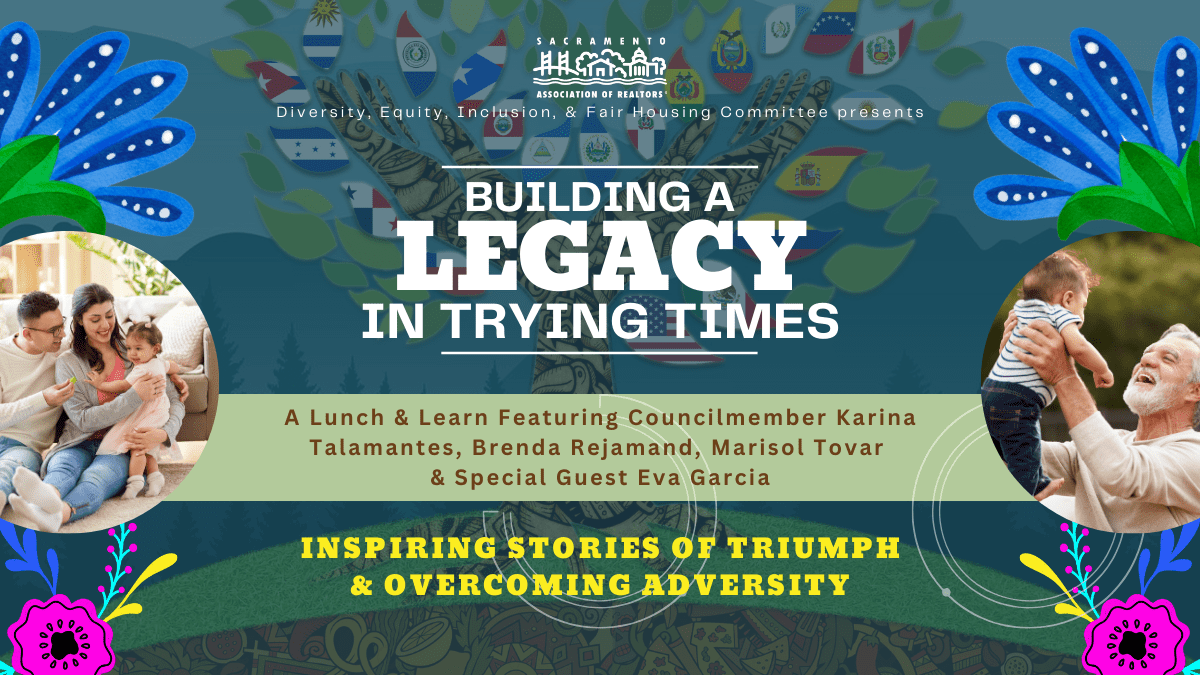 Join us for an exciting lunch and learn panel with Councilmember Karina Talamantes, Brenda Rejamand, Marisol Tovar, and Special Guest Eva Garcia. Passionate advocate and proud Latina, Karina is committed to highlighting diversity. Brenda Rejamand is the Chairwoman of the Sacramento Hispanic Chamber of Commerce Foundation. SAR Member Marisol Tovar is a top ranking agent and member of NAHREP Top 250.
Our special guest will be SAR Member Eva Garcia. Eva was featured in The Sacramento Bee early this year and is touted as a Latino Change Maker. Hear her amazing story and be inspired.
Mack Powell Event Center | 2003 Howe Ave., Sacramento, CA 95825
Free
RSVP – Non-Members must be approved to attend.
Meet Our Panelists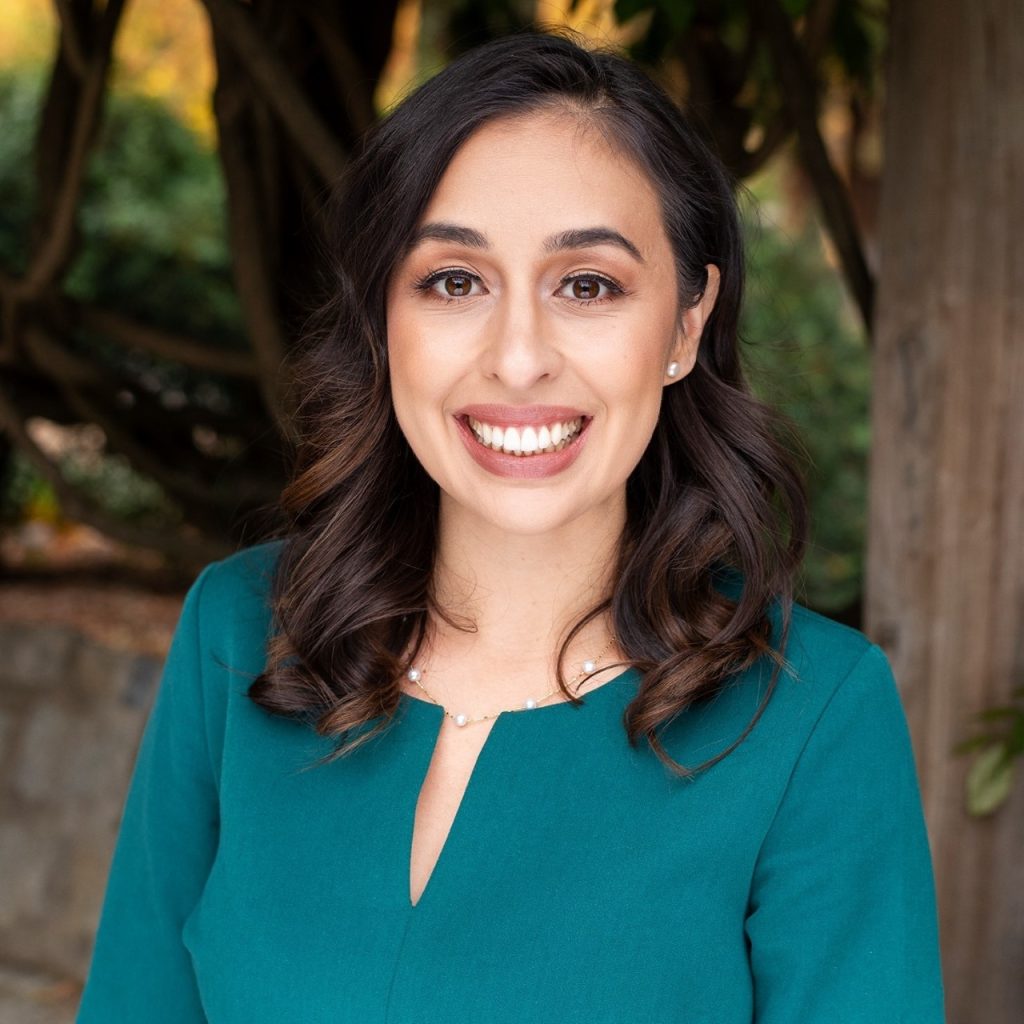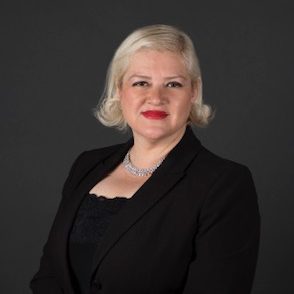 Panelist Bios
Councilmember Karina Talamantes is a passionate advocate who brings extensive experience to her role as a newly elected representative for the City of Sacramento. Previously, she served as a County Board of Education trustee, where she tirelessly worked on behalf of 245,000 Sacramento students, advocating for improved education funding and equity. Holding a Bachelor's degree in Community and Regional Development from UC Davis, she played a pivotal role in narrowing opportunity gaps among public school students through President Obama's Initiative on Educational Excellence.
In addition to her educational background, Karina has a strong foundation in private sector recruitment and has served as Chief of Staff to then Vice Mayor Angelique Ashby. This diverse experience equips her with a comprehensive perspective, enhancing her effectiveness as a Councilmember. As a proud Latina, Karina is deeply committed to highlighting diversity, family values, and community engagement throughout her leadership journey.
Brenda Rejamand is the CEO and Founder of BD Tax & Finance Group Inc. since 2009. Brenda has been instrumental in providing expert financial guidance and tax solutions to businesses and individuals alike. While she has made a permanent mark as the CEO and Founder of BD Tax & Finance Group Inc. her journey extends beyond finance. In 2020, Brenda, alongside her husband, embarked on an exciting new venture by opening a second family business, Victorina Realty Investments Inc. in the state of Oregon. Victorina Realty Investments Inc. represents an expansion stride into the world of real estate and hospitality. With a focus on dedicating homes in Airbnb in the picturesque coast of Oregon, this venture reflects Brenda's versatility and keen business acumen.
Beyond her thriving businesses, Brenda Rejamand has emerged as a formidable force in the Sacramento community. She currently serves as the Chairwoman of the Sacramento Hispanic Chamber of Commerce Foundation, where her leadership has fostered inclusivity mentorship, business education empowerment to economic growth, and collaboration among businesses of all backgrounds.
Additionally, Brenda is a prominent board member at the Better Business Bureau, where she actively contributes to the organization's mission of promoting trust and integrity in the marketplace. Her insights and leadership have had a profound impact on shaping ethical business practices.
Brenda's commitment to sharing her expertise extends to her role as a business consultant and tax professional. Through workshops and seminars, she empowers entrepreneurs and individuals to navigate the intricacies of finance and taxation effectively. Her guidance has been a game-changer for countless businesses striving for financial success.
In September 2023, Brenda added the title of "author" to her list of achievements with the publication of "Empowering America's Small Businesses Against I.R.S. Challenges." This insightful book offers invaluable strategies to help businesses overcome tax-related hurdles, further solidifying Brenda's status as a thought leader in the field.
Brenda's remarkable achievements and dedication to her community have garnered numerous accolades and awards. She is the recipient of the prestigious Best of Sacramento Tax Firm Awards from 2012 to 2019, the 2015 Latina Style Entrepreneur Award of The Year, the 2015 National Association of Women Business OWL Awards Nominations, the 2016 Internal Revenue Service Certificate of Appreciation, the 2016 Opening Doors Appreciation Award, the 2019 California Hispanic Chamber of Commerce Minerva Empresaria, the 2023 Women Who Mean Business Award by Sacramento Business Journal, and the 2023 Award by the El Salvador Embassy for American-Salvadoran Mujer Destacada.
Brenda Rejamand's legacy is one of empowerment and inspiration, driven by her determination to pave the way for other businesses to achieve success. Her impact on the financial industry, her community, and the lives of countless individuals is a testament to her vision and leadership.
Born in Zacatecas, Mexico, Marisol Tovar immigrated to the United States at the age of 15 with her parents and 3 brothers in search of the American Dream. She attended Woodland High School and graduated with Honors.
Marisol attended University of the Pacific and graduated with a B.S in Biological Science in addition to minors in Chemistry and Spanish.
Marisol achieved the American Dream by purchasing her first home and helping others do the same by obtaining a Real Estate License in 2005. In 2010 she obtained her Brokers License and opened her own Brokerage. Marisol has been a Top Sacramento Agent ranking in the top 1% with over 1000 Sold Homes and a successful Real Estate Investor. She credits her success to her parents for instilling good work ethic and her clients that have trusted in her Knowledge and Experience. In order to better serve her clients during the shifting markets, Marisol became an expert on Short Sales, Foreclosures and Real Estate Owned (REO) properties, Relocation and International Sales.
Marisol is a member of Sacramento Association of Realtors, Orange County Association of Realtors, The National Association of Hispanic Real Estate Professionals (NAHREP) TOP 250 Agent , The National Hispanic Organization of Real Estate Associates (NHORA 2024 President), National Notary Association (NNA), California Department of Insurance, Masters Club Outstanding Life Member, SAR Chair for the Internship program and sits on the committee for Diversity, Equity & Inclusion (DEI).
Marisol is a proud Resident of Sacramento County and lives with her Husband Sam, Daughter Paris and Son London. Marisol's enjoys and spending time with friends & family.
Special Guest Speaker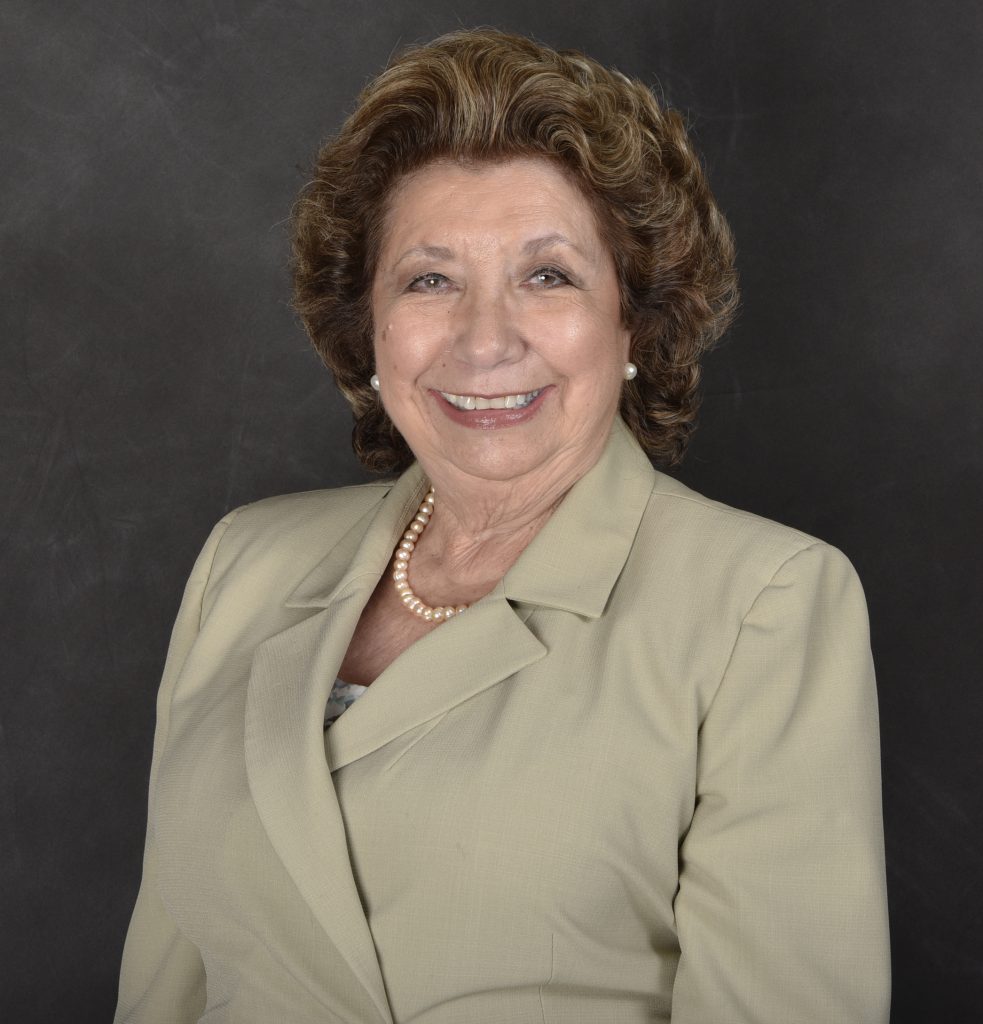 Eva Garcia
Hear her amazing story and be inspired.
9162056096
jessica@sacrealtor.org
Related Events