New Year! New Opportunities in 2024!
Our popular Flip-page magnetic calendars for 2024, with an adhesive spot for your business card, are back! Advertise yourself in an obvious but out of the way spot and don't get lost in the shuffle, or give your clients to a special little treat and an easy way to reach you.
The more you order the more you save and you can purchase multiple ways.
We've reduced our inventory to only the best 11 designs so don't miss out, these will go fast! You can order online at RealtySupplyCenter.com or download the PDF order form and either email or walk-in to the store to make arrangements.
Looking forward to helping you creatively display your business card for 2024.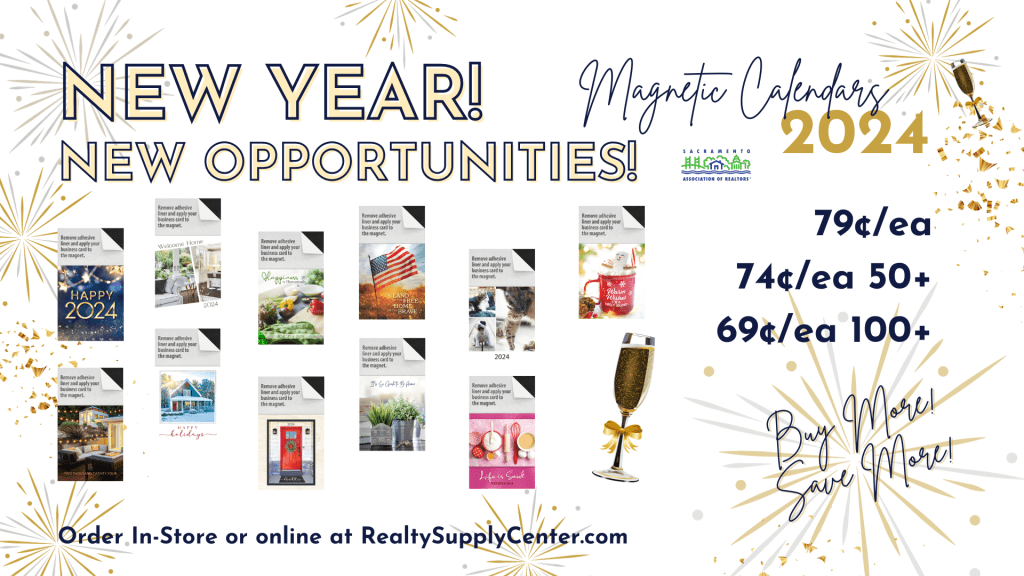 2024 Calendar Designs
Check with the store for availability!