YPN Mixer – Powerhouse Pub
September 22, 2022
@
5:00 pm
–
8:00 pm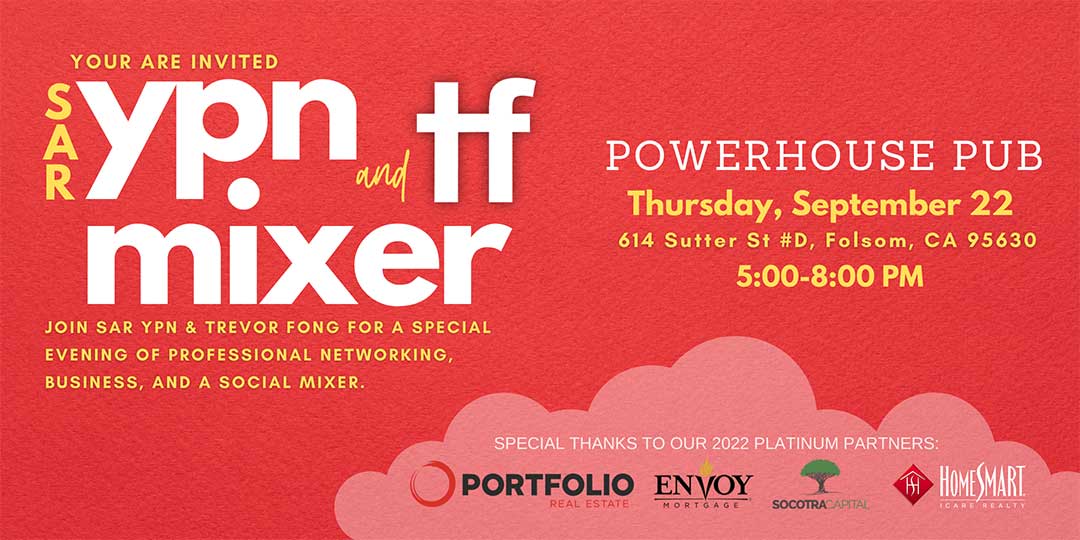 Join SAR YPN & Trevor Fong for a special evening of professional networking, business, and a social mixer.
Special Thank to Our 2022 Platinum Sponsors: Portfolio Real Estate, Envoy Mortgage, Socotra Capital, and HomeSmart ICare Realty.
Powerhouse Pub is Folsom's Premiere Entertainment Venue
Live music, DJ shows & karaoke nights are offered in a lively, eclectic maze of bars & decor.
<a href="https://www.eventbrite.com/e/sar-ypn-trevor-fong-mixer-tickets-412420600117″ rel="noopener noreferrer" target="_blank">Buy Tickets on Eventbrite</a> var exampleCallback = function() { console.log('Order complete!'); }; window.EBWidgets.createWidget({ widgetType: 'checkout', eventId: '412420600117', modal: true, modalTriggerElementId: 'eventbrite-widget-modal-trigger-412420600117', onOrderComplete: exampleCallback });
Related Events