Real Estate Finance & Preferred Partner Forum
May 4
@
9:00 am
–
10:30 am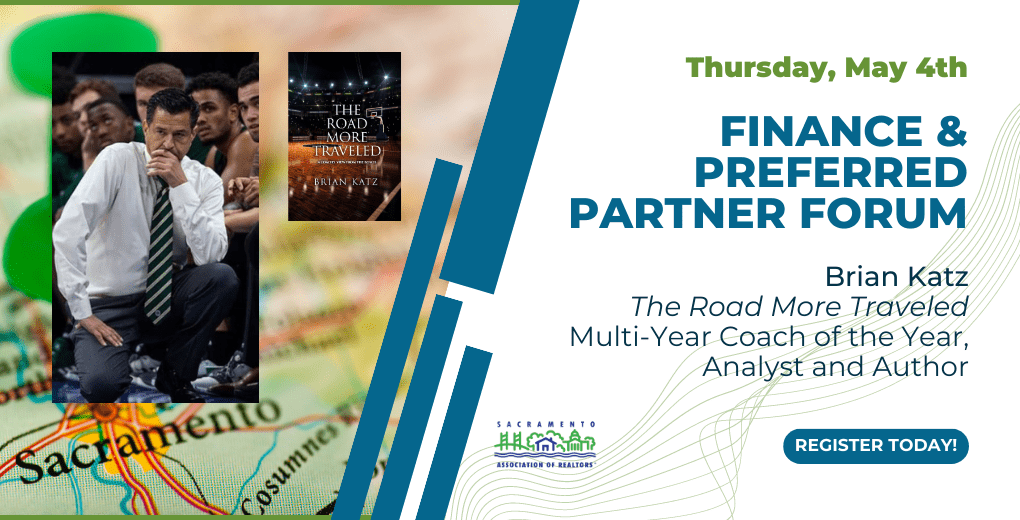 Forum meets every 1st Thursday of each month, except for January and July, from 9:00am – 10:30am.
Beginning with the May Finance Forum registration with a NRDS# will be required. Find your NRDS# here.
Register to attend the May Real Estate Finance & Preferred Partner Forum where you'll gain insight from hometown hero, Brian Katz. Multi-year Coach of the Year and Sacramento native, Brian was also a guest analyst covering the NCAA Tournament on CBS 13 for five years. Author of the book The Road More Traveled, you'll learn about Brian's journey from CSU Sacramento to the NCAA.
Related Events