Main Membership Meeting
May 2
@
9:00 am
–
10:30 am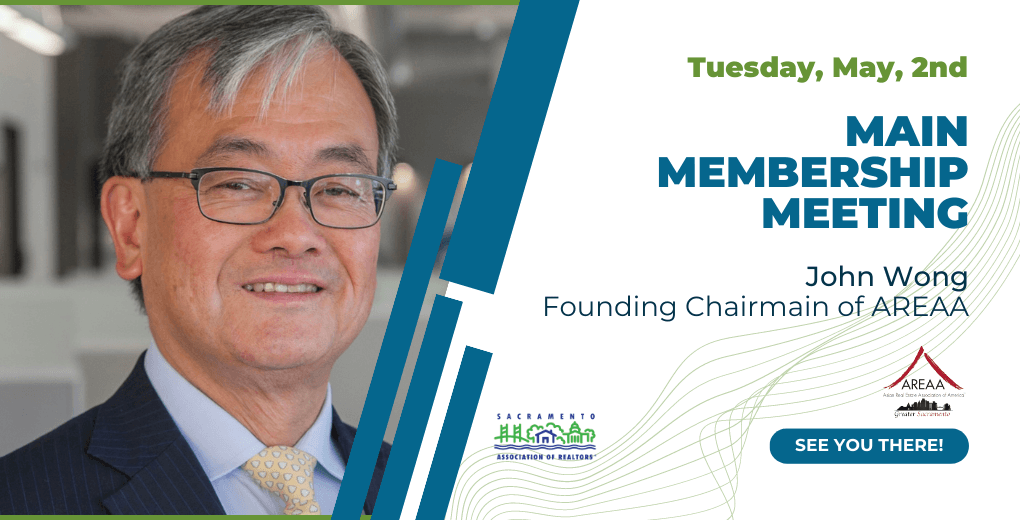 Main Meetings are scheduled for the 1st Tuesday of each month, with the exception of January and July.
Join us for a special meeting with six tables representing Korea, Philippines, Japan, India, Vietnam and China.
Each table will provide Asian-style breakfast snacks, such as dim sum, egg rolls, soy milk, etc., as well as snacks that are specialties of the country they are representing.
Bring your appetite and enjoy an Asian-style breakfast with guest speaker John Wong.
John Wong, founding Chairman of AREAA, which boasts over 18,000 members, is a Yale University graduate that has owned and managed Real Estate companies for over 16 years!
Don't miss an opportunity to hear from a gentleman that has worked with clients in the United States and from across the globe for over 4 decades.
Related Events