Real Estate Finance & Preferred Partner Forum
September 7
@
9:00 am
–
10:30 am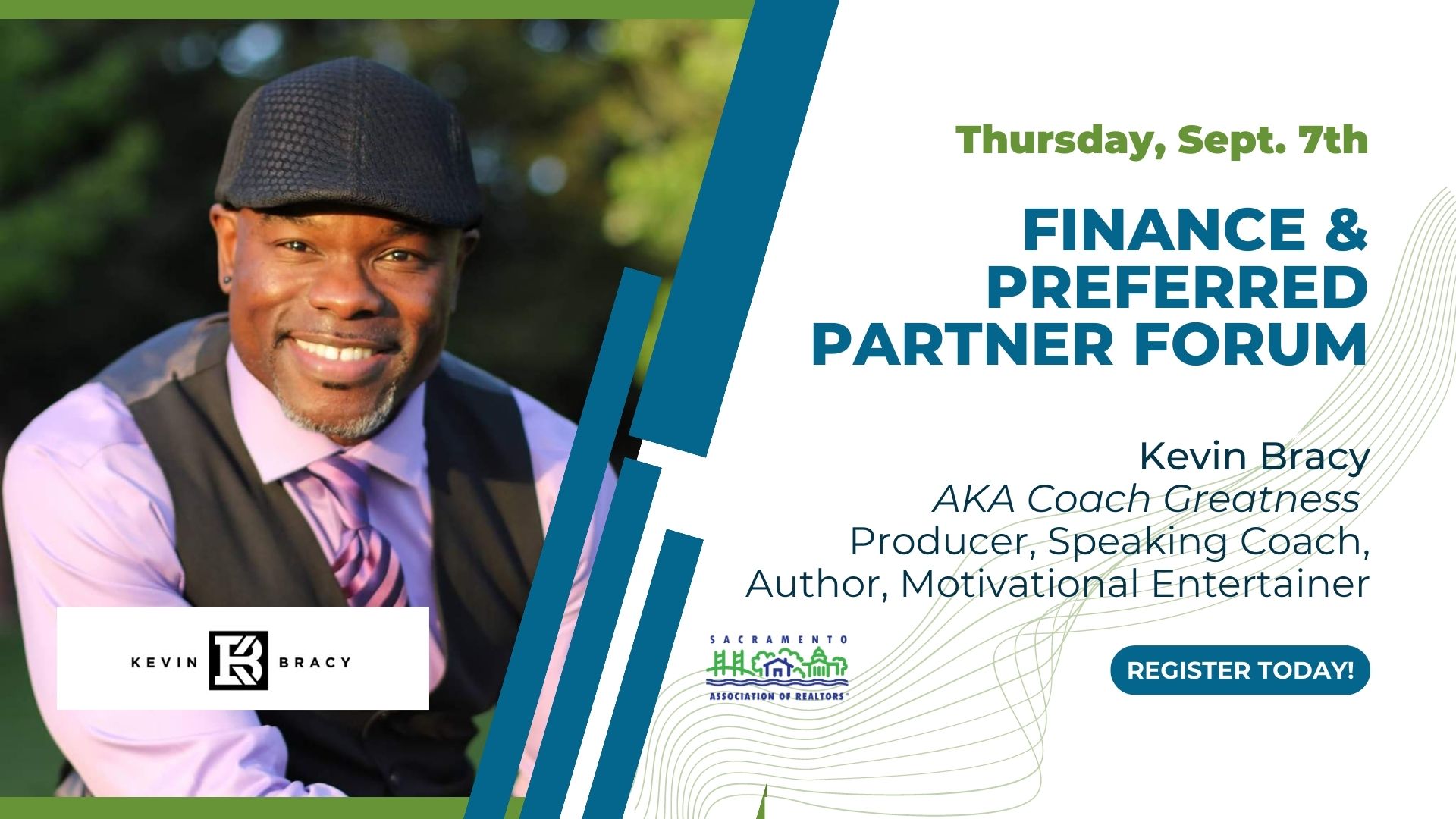 Forum meets every 1st Thursday of each month, except for January and July, from 9:00am – 10:30am.
Born, raised, and educated in Sacramento, Kevin Bracy, AKA Coach Greatness, is a motivational entertainer, executive producer, speaking coach, and the author of "Scared Great: How to Steer Your Fear Towards Greatness," as well as his youth book, "Greatness Leaves Clues". Over his 26 year career,Kevin has been privileged to speak to millions of people across America. For the past 10 years he has been actively changing the culture and climate of California school campuses with his R.E.A.C.H. One Alliance program.
As Sacramento's top anti-bullying speaker, character coach, and the voice of KDEE's motivational segment, "Minute To Win It!", he has made it his mission to "dream globally, but focus locally." These days he invests his time with his family, his fitness, mentoring for the future, and speaking several times a week to audiences ages 4 to 94, encouraging them all to be the greatest version of themselves and to positively reach out to one other person in kindness every day.
Brace Yourself for your Greatness Coach, Kevin Bracy on Thursday, September 7th!
Related Events