Addressing Homelessness
October 4
@
2:00 pm
–
4:00 pm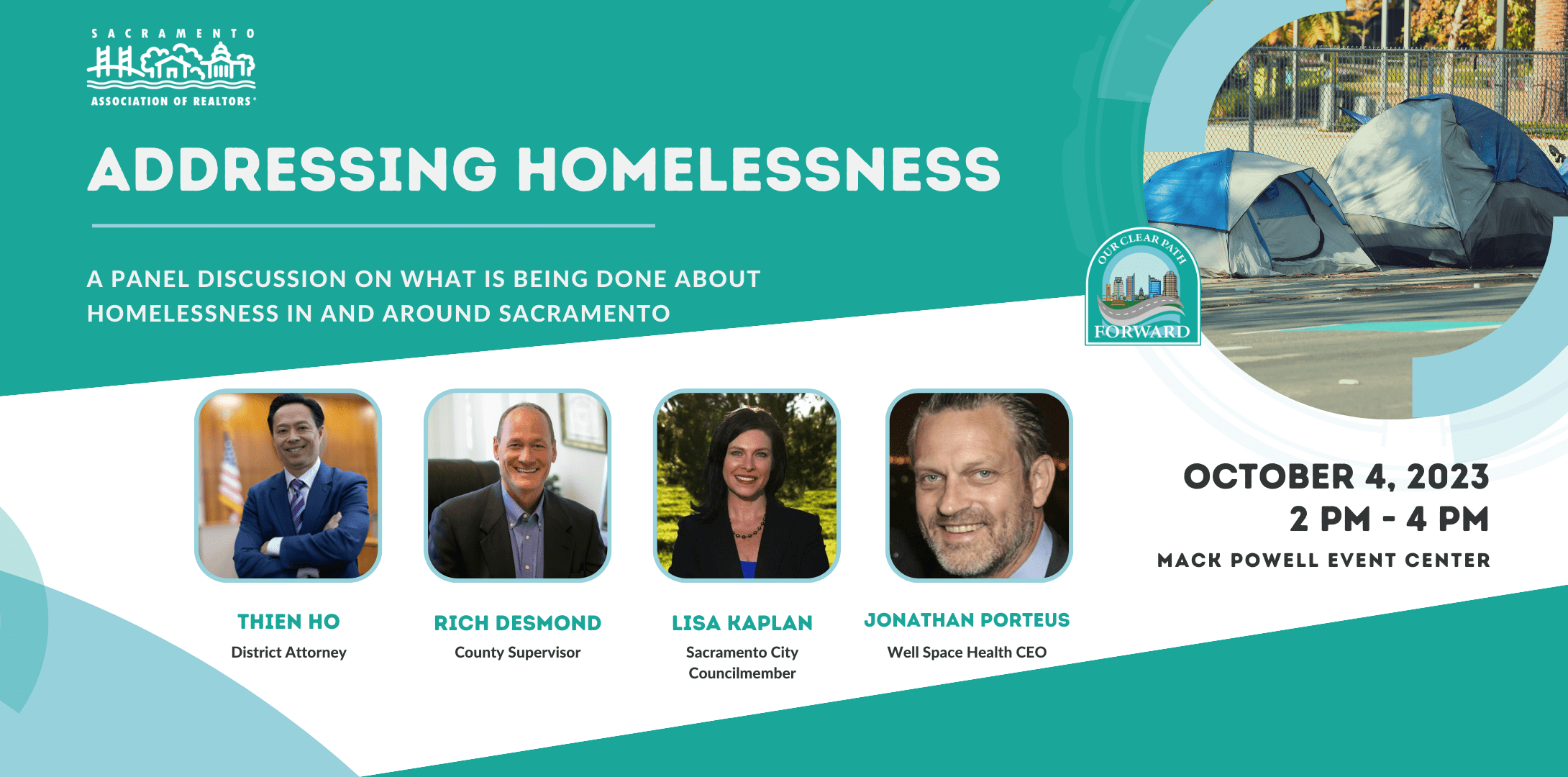 Join us for a panel discussion on what is being done about homelessness in and around Sacramento. The panelists are District Attorney Thien Ho, County Supervisor Rich Desmond, Sacramento City Councilmember Lisa Kaplan, and Well Space Health CEO Jonathan Porteus.
Free
Register Today! (NRDS# Required)
To Register you will need your NRDS#. If you don't know your NRDS# you can click this sentence to search for it.
9164371208
dcatron@sacrealtor.org
Related Events